The City of Shawnee is currently working on Nieman Road in front of us. Our entrances off of Nieman will be affected for the next few days. This includes the entrance from Nieman on 57th Terrace to our parking lot. Please use 57th Street or 58th Street for access by going around the block. Nieman Road is not closed, only the access to our parking lot from Nieman Road. Thank you for your patience.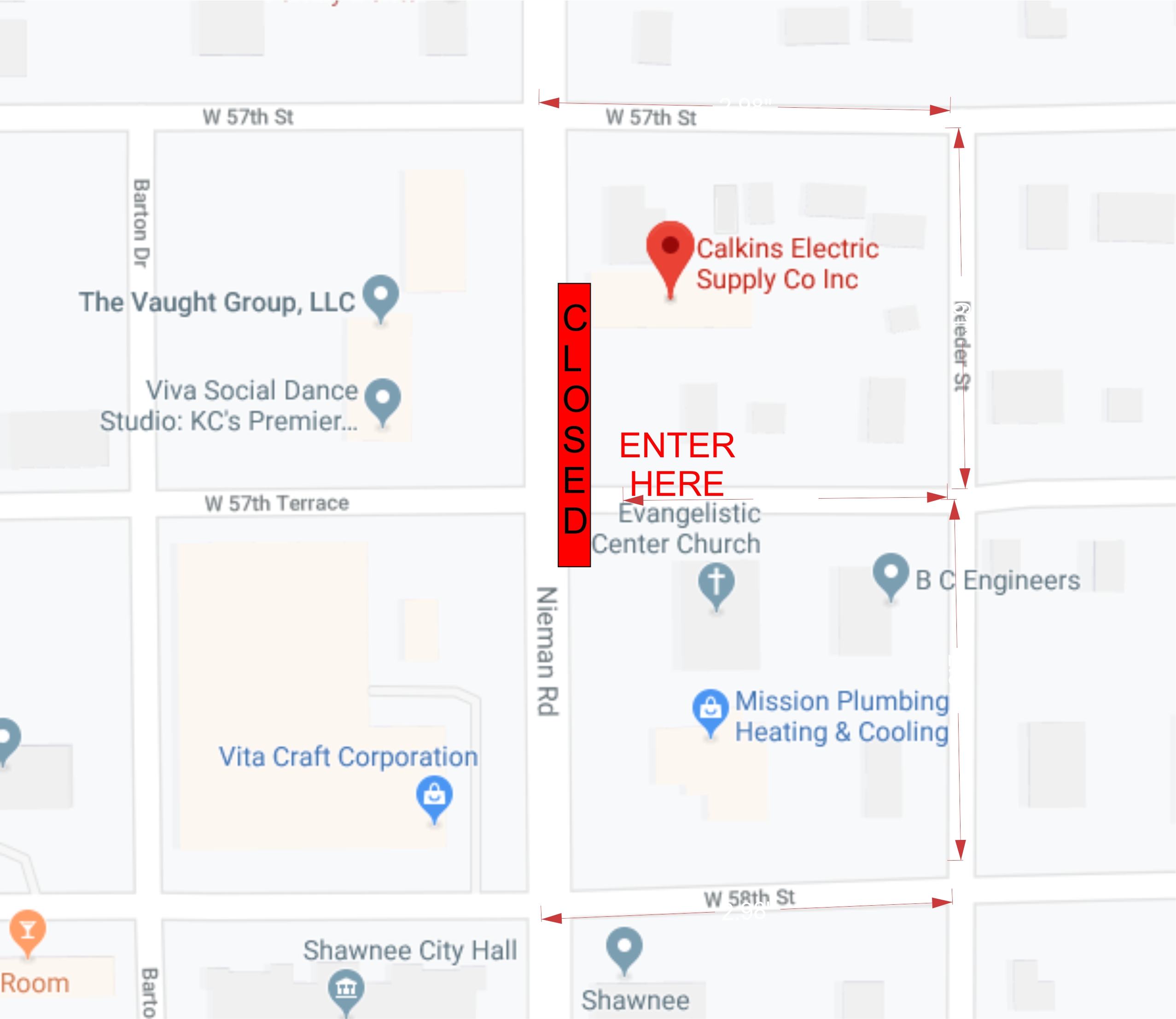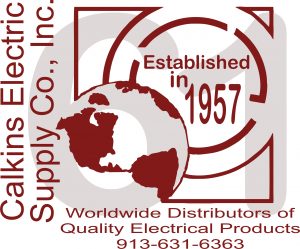 2020 is Calkins Electric Supply Co., Inc.'s 63rd anniversary! We are at the same location in Shawnee that Carl Calkins opened in 1957.
In 1957, Carl Calkins set out to accomplish one thing: to become the first electrical supply distributor in Johnson County, Kansas. His reputation for hard work and integrity spread quickly throughout not only Johnson County but the entire Kansas City metropolitan area including Kansas City, Lee's Summit, Raymore, Peculiar, Parkville, North KC, Belton, Independence, Raytown, and Grandview in Missouri as well as Shawnee, Mission, Shawnee Mission, Merriam, Lake Quivira, Bonner Springs, Lenexa, Olathe, DeSoto, Roeland Park, Overland Park, Gardner, Prairie Village, Mission Hills, Stilwell, Spring Hill, Lawrence, Topeka, Eudora, Baldwin City, Leawood and more in Kansas! We ship UPS daily from our Shawnee warehouse to any location in the USA or Canada.
Today, the 4th generation of Calkins' maintain the same philosophy that their Grandfather instilled in the organization. Although we have become a nation-wide distributor, our Midwestern company traditions remain the same: give the customer the right combination of price, quality and service, for the best value in the electrical industry.
With our eyes on the future, we will continue our tradition of bringing quality electrical products to our customers whether you are an electrician, industrial user or retail customer and we will lead the industry in value, unsurpassed quality and service for decades to come.  And rest assured, we will always strive to be the best place on the planet to fulfill your electrical needs.